About Donald Browne Insurance Services, Inc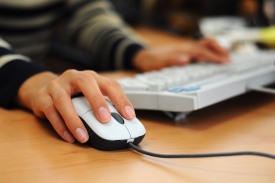 With over 40 years of experience in the insurance industry, Owners Don & Lola Browne founded Browne Insurance Services in 1997. We are located at 330 W Hedding St. #207 San Jose, CA. Browne Insurance Services is dedicated to serving the San Francisco Bay Area by providing Personal and Commercial Lines Insurance Services. Our team strives to offer the best customer service in the insurance industry. Representing many A+ carriers, we act as a liaison between large insurance companies and our clients, in order to provide the most competitive policies and premiums.
At Browne Insurance Services, our motto is "Insure Today, Be Sure Tomorrow", because we truly believe that by providing outstanding insurance services combined with excellent customer service gives us an industry reputation for excellence. We've developed a business model that lets our customers feel confident in the knowledge that their assets are protected today, tomorrow and beyond. Thank you for considering Browne Insurance Services. We look forward to working with you!